Words to Explore Academic Vocabulary Poster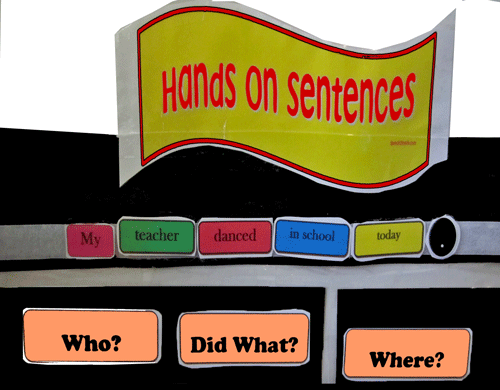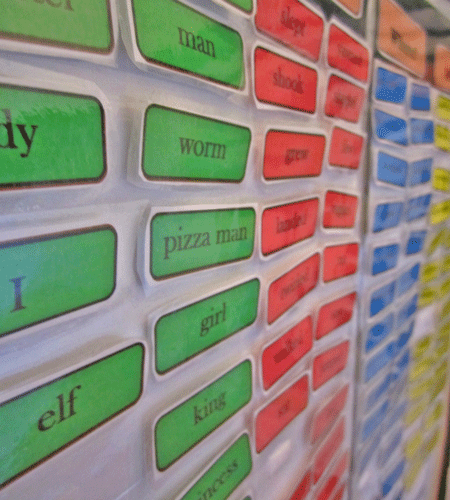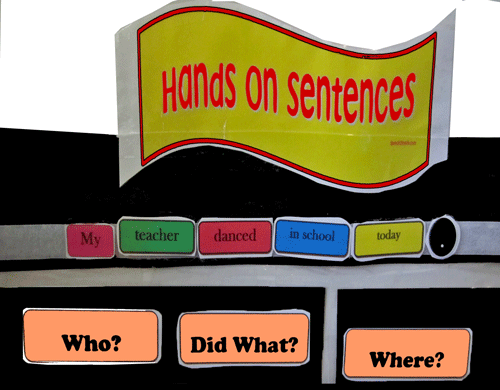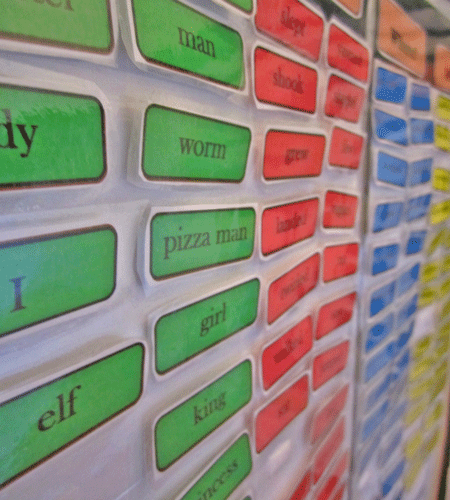 Students use Velcro-backed word cards to build and expand sentences. Support understanding of sentence structure and "wh" questions with hands on fun. This printable will allow you to create a word wall with detachable words, color coded according to parts of speech. Also includes convenient pockets to store follow up activities. The best part is that it is adaptable. Make it as complex or as simple as per student needs.

What's Included?
1 yellow title sign "Hands on Sentences"

Orange headers (1 for each panel) include: "Helpers" (auxiliaries and articles), "Describing Words"(adjectives), "Who?", "Did What?" "Where?", "When?", "Finishers" (punctuation marks)

Each panel contains 30 word cards. Cards are color coded according to parts of speech.
Storage pocket labeled "Stretch a sentence" contains cards that allow students to add connecting words such as "because" "then" "but".
Storage pocket labeled "Draw a Sentence" contains template of frame for students to illustrate their sentence.
Storage pockets labeled "Write a Sentence" contains graphic organizer where students can write their own.

Current printing size fits on standard project board (36"x48"). If you are working in a small space, consider scaling down printing size. You will need lamination, colored ink, and Velcro. Yes, it takes some time to make but it is well worth every minute. Your students will use it, reuse it, and have fun while they LEARN!
Downloads as PDF file (adobe).