This printable contains everything you need to engage your students in a fun activity and help them create an adorable homophone bulletin board. Just print and go!

Contents:
1. List of homophones to get you started as well as suggested picture books to support your lessons.
2. Sheep outlines for students to write in (small versions for words only, and a larger version if you intend to have students write sentences).
3. Display sign (Have you Heard about our Herd of Homophones?)
4. Informative sign describing this activity and the goals it intended to achieve.

Helpful tip:
Print the sheep outline on cardstock. Later on you can laminate and reuse as a concentration or menory game. Students are likely to enjoy playing with cards they themselves created.

Related Picture Books:
•Dear Deer by Gene Baretta
•If You Were a Homonym or a Homophone by Word Fun Series
•The King Who Rained by Fred Gwynne
•How Much Can a Bare Bear Bear What Are Homonyms and Homophones? By Brian Cleary
Purchase & print this product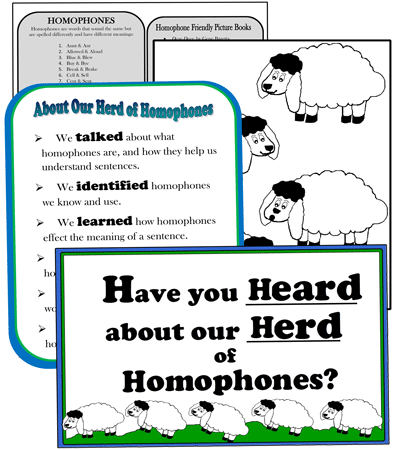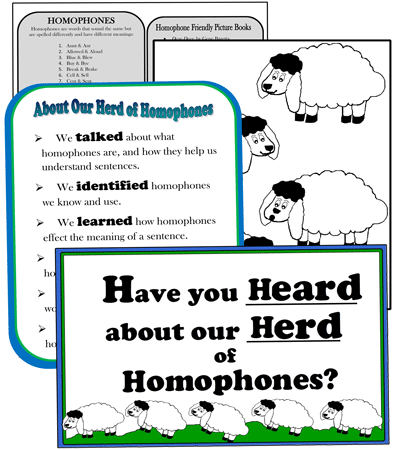 Have You Heard About Our Herd of Homophones?