​
This perfect mother's day activity includes 3 different levels of writing prompts. Whether your students are writing paragraphs, or just learning to color in the lines, they will enjoy creating their own mother's day messages inside these adorable flowers. An activity designed with differentiation (and mommies) in mind. The instructions are simple:
Download this printable.
Select the template most appropriate for your students and print it on card stock.
Engage students in writing activity.
Decorate the flowers as you see fit.
Cut out the flowers.
Paste a pipe cleaner or a straw in the back of the flower as a stem.

Happy mommy day!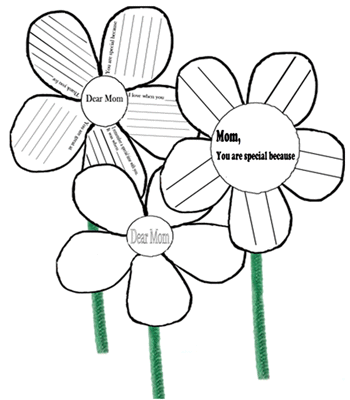 Mother's Day Flower-Shaped Writing Prompts